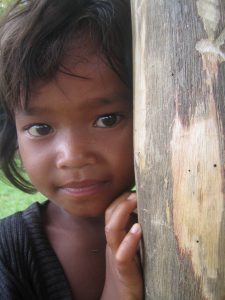 The education of the child shall be directed to the development of the child's personality, talents and mental and physical abilities to their fullest potential. All appropriate measures (must be taken) to promote physical and psychological recovery and social reintegration of a child victim of any form of neglect, exploitation or abuse. Such environment which fosters the health, self-respect and dignity of the child – UN Convention on the Right of the Child


Our Mission:
Rehabilitation and healing of sexually and physically abused children, through the gift of education.
A sexually abused child is one of the most traumatized person there is….one who needs the most immediate help to regain a normal life.
The power of education will give back a child's dignity, she will reintegrate and lead a normal life again.
" Education is the most powerful weapon which you can use to change the world." – by Nelson Mandela
What is SPOSA CHILD
SPOSA Child (Save and Protect our Sexually abused child) is an independent, small-scale, non-profit charity foundation based in The Netherlands. Our aim is to generate funds for the educational support of children traumatized by sexual and or physical abuse, on the island of Negros in the Philippines.  The island of Negros has one of the highest recorded cases of child physical and sexual abuse. This prompted a serious commitment to save some, if not all, of these children affected and traumatized by such abuse. (History of how SPOSA Child started with M.Tinsay's visit in 2010)
Our program is dedicated to girls, who may someday become mothers and will nurture their children and community with the right values. These are the girls who will help end this cycle of abuse.
"Educate a boy, and you educate an individual, educate a girl and you educate a village" – by Adelaide Hoodless
We also support educational projects that are focusing on the prevention of abuse and on recognising abuse in families for teachers and on the prevention of unwanted pregnancy. See our policy plan 2020-2025