Previous years:
2012 December: Christmas party for sponsors and supporters
2016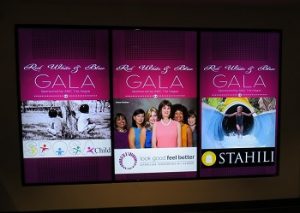 AWC Red White & Blue Gala
SPOSA Child was one of three organization chosen by the American Women's Club of The Hague's Red, White, & Blue Gala 2016. They raised approximately €30,000 for three beneficiaries, Look Good Feel Better, Stahili Fund and SPOSA Child. Photo Gallery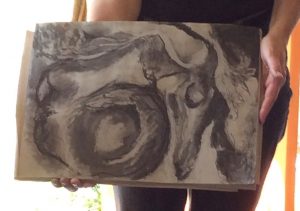 Drawing with Charcoal Workshop, June 5, 2016 by Dr.Donna Finch Adams for SPOSA CHILD
On this lovely morning, starting at 10:30 a.m., Dr. Donna Finch Adams so generously gave a workshop on Drawing with Charcoal, as a fundraising activity for SPOSA CHILD. There were 10 participants made up of supporters and friends of SPOSA CHILD. Lunch at the garden, was prepared by Sabine Peterink and Vivien Lelieveld, most of the food donated by friends as well. The participants who arrived without a clue as to what to work on that morning, were surprised at what they could actually accomplish, with the skilful help of Dr. Adams. We all watched at the transformations of our simple lines and circles and shades….as we rubbed, scratched, created different values and hues of just a simple charcoal and the other materials that go with it. It was amazing…as Dr.Adams gathered everyone even 15 minutes, analyzed the works, turning these in different angles, etc etc. The morning ended with 10 proud participants and a sumptuous lunch. We thank Mary Adams who was our photographer and organizer for the day. She so patiently took photos of the developments of the drawings from start to finish.
The funds for that day will go to subsidizing a SPOSA CHILD who has no specific sponsor, for the school year 2016-2017.