November 28: Special Gathering of Sponsors and Friends, fundraising for Christmas presents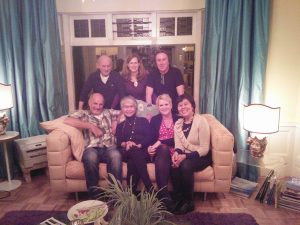 SPOSA Child Board, friends of SPOSA and sponsors. They helped raise money this evening to purchase Christmas presents for the girls.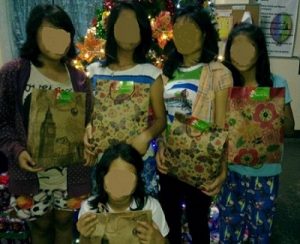 Five of the 6 SPOSA CHILD sponsored girls at the Holy Family Home, with their Christmas presents presents
Note: Faces have been blurred to protect their identities for their safety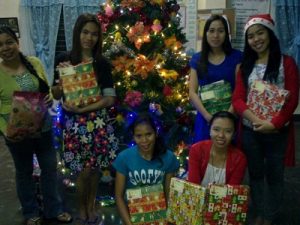 The Social Workers and staff of the Holy Family Home and their Christmas presents from SPOSA CHILD sponsors and benefactors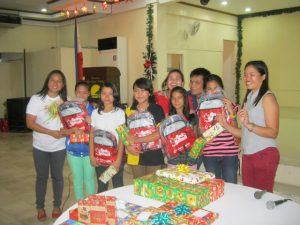 Christmas program for the SPOSA CHILD girls condu ted by the social workers of Bantay Bata 163, Dec. 23, 2015
June 28: Painting Workshop by Dr. Donna Finch Adams
For over forty years Dr Donna Finch Adams has studied, taught, and created all types of art in all mediums. She earned a Bachelor of Fine Art degree from the University of Texas at Arlington. Received a Master's of Fine Art degree from Sam Houston University in 1974, and a Doctorate in Higher Education from the University of North Texas in 1983.
During the past twenty years, she served as an Adjunct Faculty member in a variety of colleges and universities throughout the Dallas and Fort Worth Texas areas. Ten years ago she joined the staff at Southeastern Oklahoma State University. Many of her students have gone on to become professional artists, crediting her as central to their success. She guest-lectured at various colleges and universities about Color Theory as well as other topics on art.