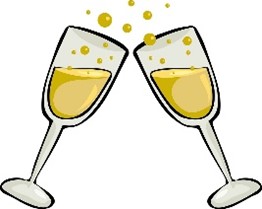 A toast for a better life to the girls of SPOSA CHILD
Vinami Wine import pledges a part of its profit, for every bottle or box of wine sold to friends of SPOSA CHILD. Please join us support this fundraising. Your contribution will  sustain the girls rehabilitation through a proper education, uninterrupted by trauma and or poverty.
SPOSA CHILD is a small non-profit, charitable foundation that aims to raise funds to support children, mainly girls, traumatised by sexual abuse in the province of Negros, the Philippines. Funds are generated by soliciting sponsorships or donations and by organizing awareness raising actions and campaigns. (The AWC The Hague, has been our biggest sponsor for the last 2 years).  All funds generated by SPOSA Child go directly to meeting the educational needs of its beneficiaries. We strongly believe that education is the best gift offered to help an affected child, giving her every opportunity to heal, establish well-being, and lead a normal life again.  Every sponsored girl is assured of a sustainable education, from elementary till college. The vision that life can be better to a girl who once lost all hope, is worth working for.
In the collection, there will be 3 red wines, 3 white wines and 1 digestive.  Each wine will have a description in the order sheet. You will have the opportunity to taste these wines at the Wine Tasting evening in November (date to be announced soon) , to be held at the Alliance Francaise in Rotterdam.  We intend to have your wines ready for the holiday season, for yourselves to enjoy and to give away to your families and friends.
For more information, please contact Marilyn Tinsay,    š  info@sposachild.com
KVK# 50679244, ANBI   8227.71.440
Bank Acct.Nr. : IBAN  NL14 ABNA 0464 2782 95
8  www.sposachild.com